COD: DMCI3014 - EAN: 8056095441305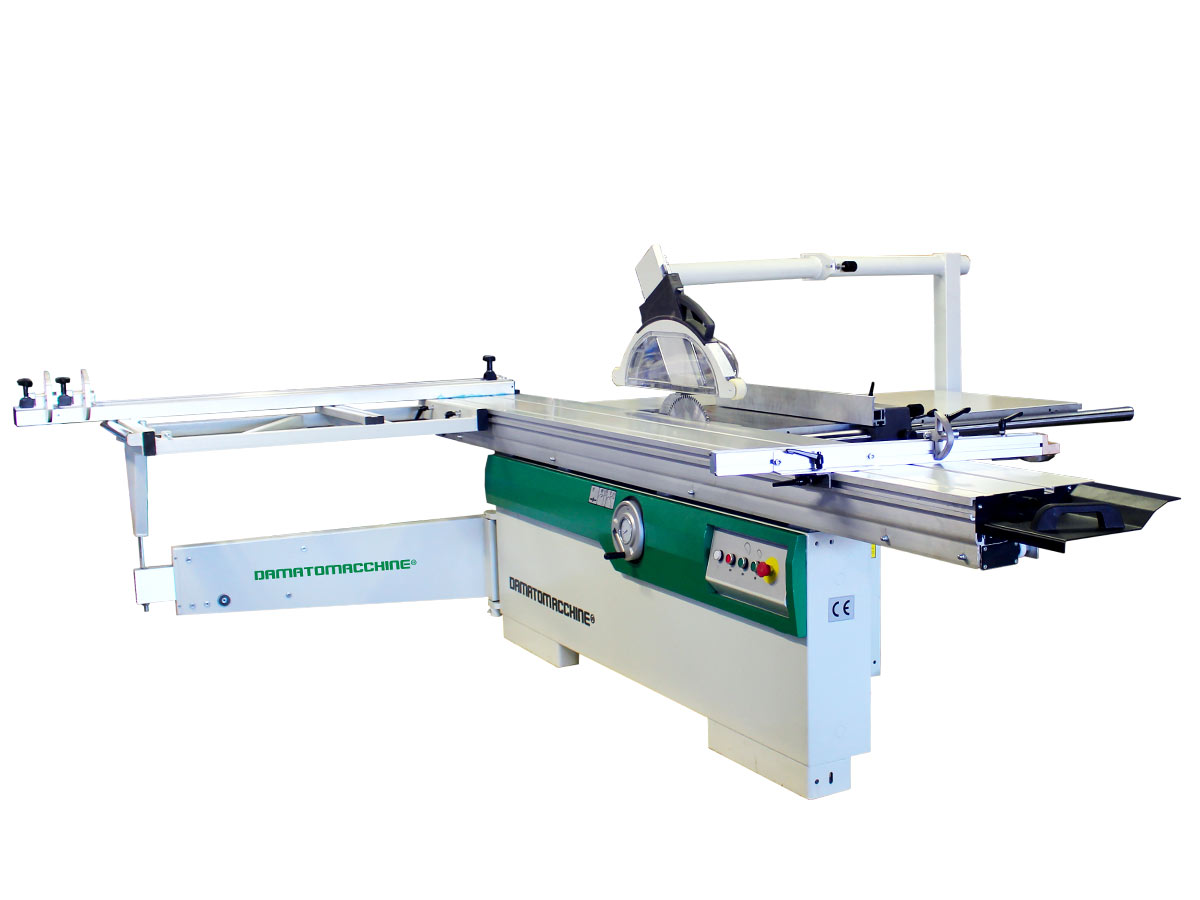 If you need more information on this product write us here (without any commitment) and specify your interest
Instead, use this link to request the new damatomacchine product catalog for free with all our machine tools
List price :10.175,00 € - PROMO: 8.900,00 € (VAT Included)
Product: Available - Product Condition: New
Shipping Times: 10 Working days
Terms of sale - Returns and Refunds Policy
DESCRIPTION
It is equipped with a large and sturdy worktop with two extensions and the brand new guide for parallel cutting with steel tubing with a diameter of 50 mm.
It has a wagon that runs on steel balls with a blade length of 3200 mm and a circular blade that can be inclined from 0 ° to 45 ° with a diameter of 315 mm.
The brand new integral protection with telescopic arm allows to work in maximum safety and in maximum cleanliness allowing to connect any of our aspirators. The protection with a simple button slides on two pistons and allows you to position the protection according to the height of your piece so that you can work in total safety. On the aluminum wagon we find the wood prize and a precise millimetric guide with a totally adjustable piece stop, in the end we have a solid squared carriage supported by the flag support to support very heavy panels also equipped with a millimeter guide with even two piece stops and retractable extension. Everything is governed by two engines.
Zoom Images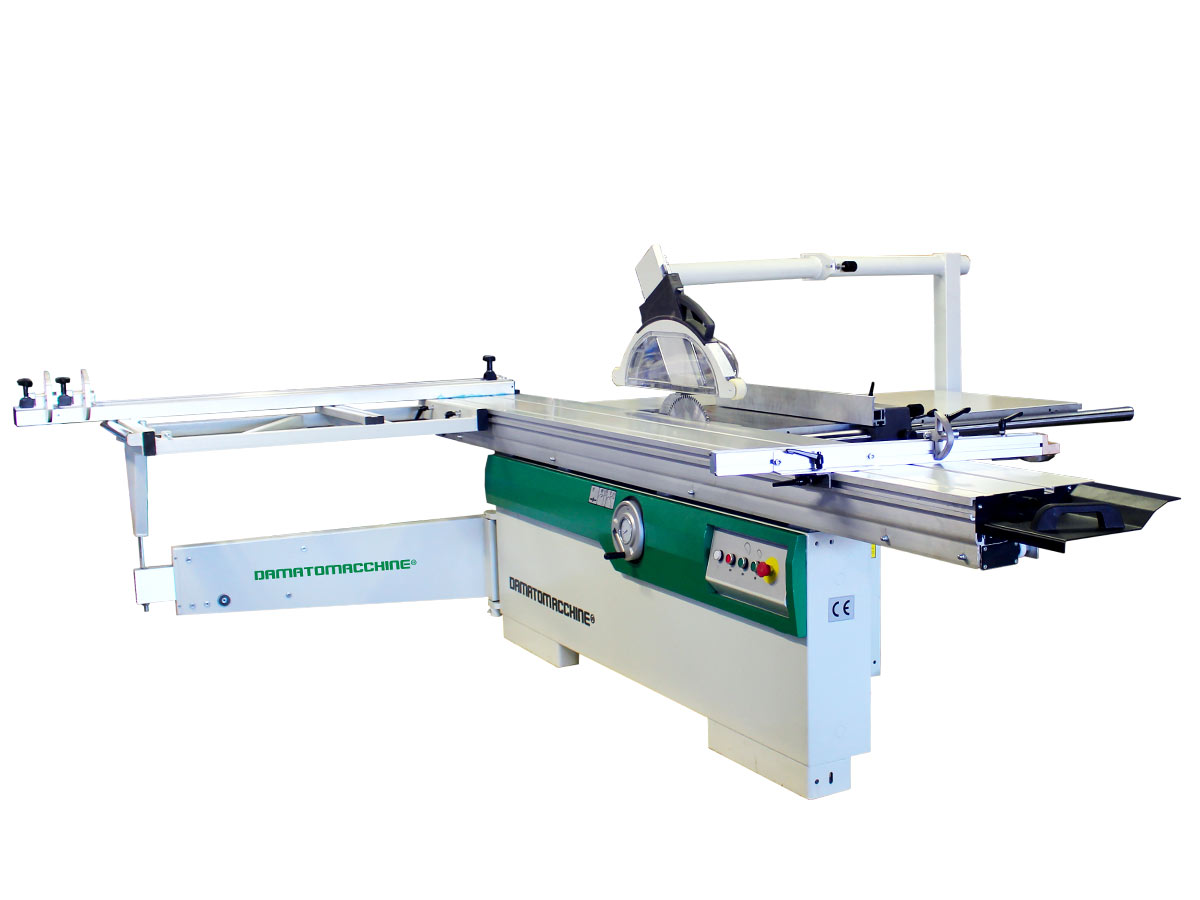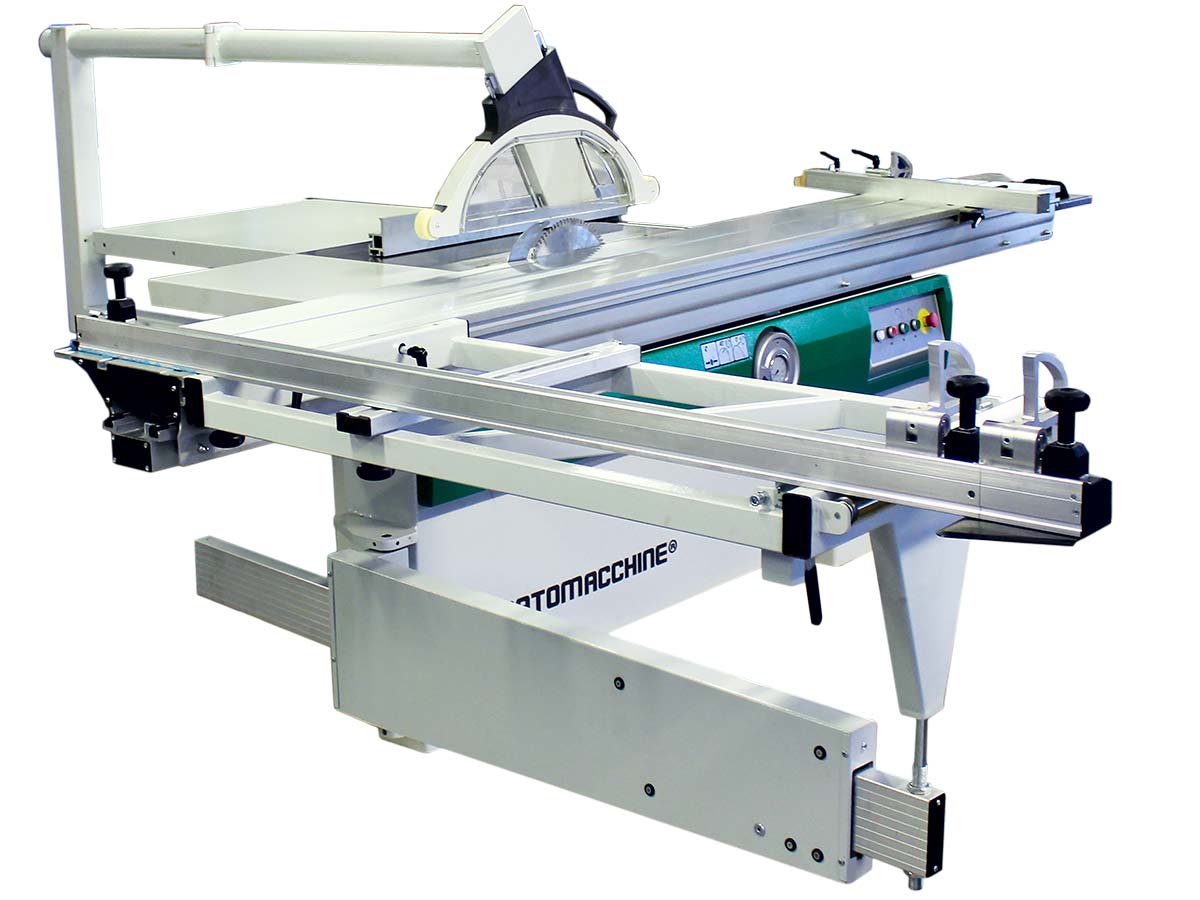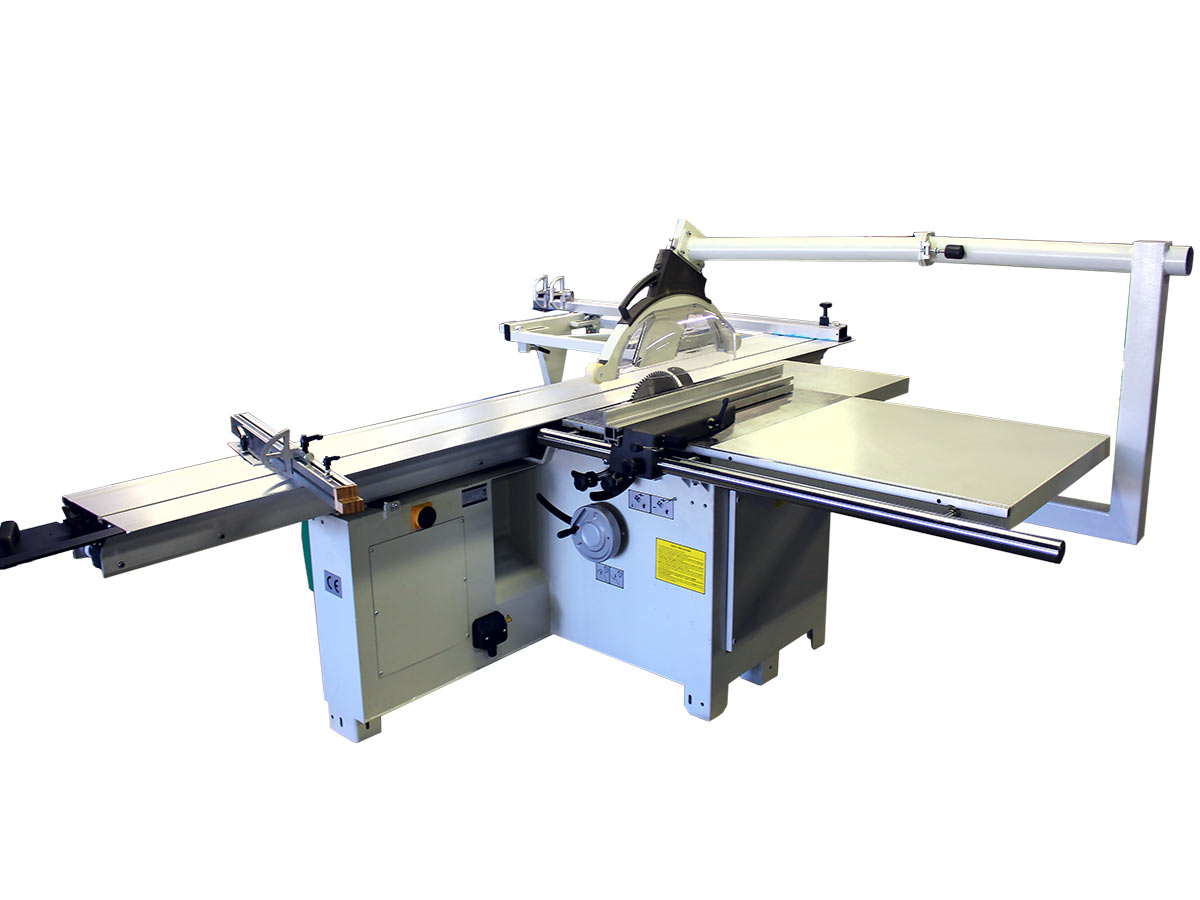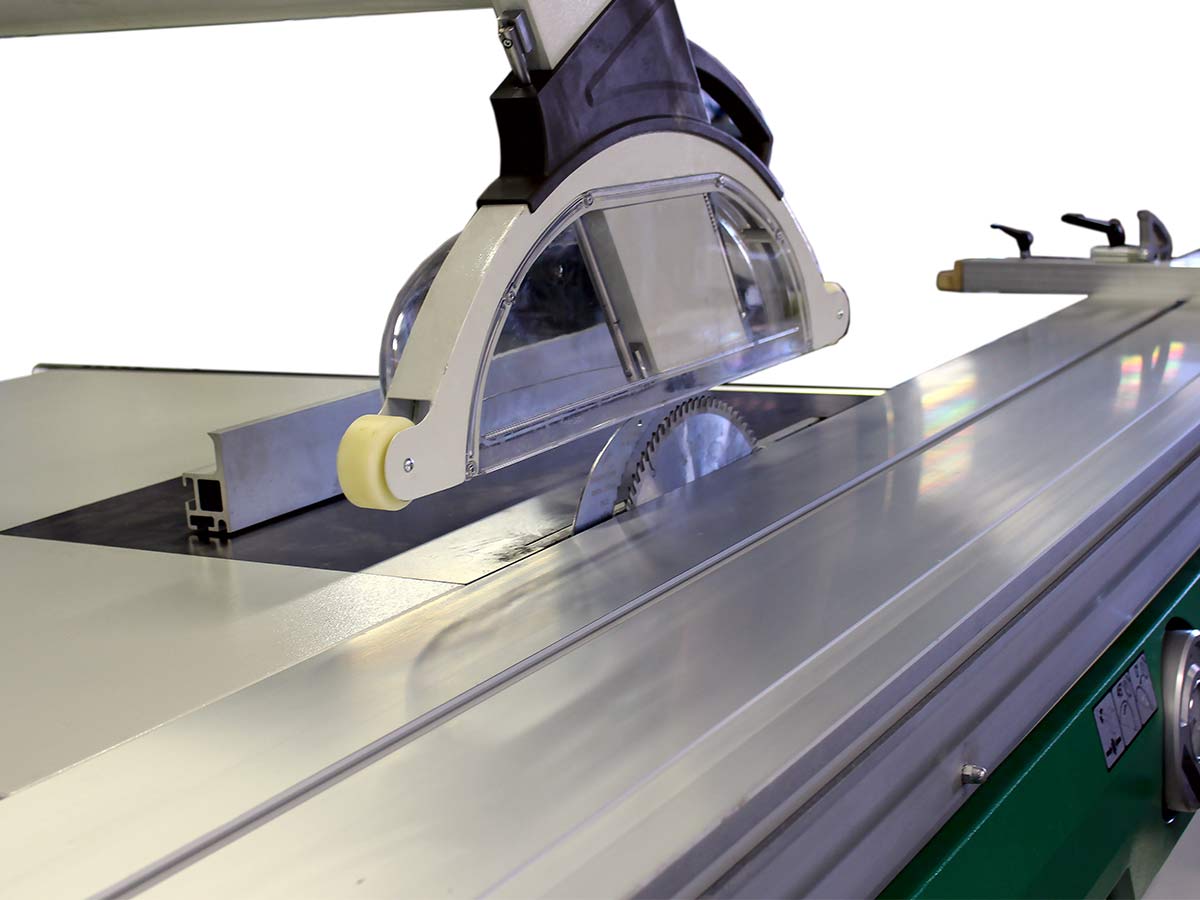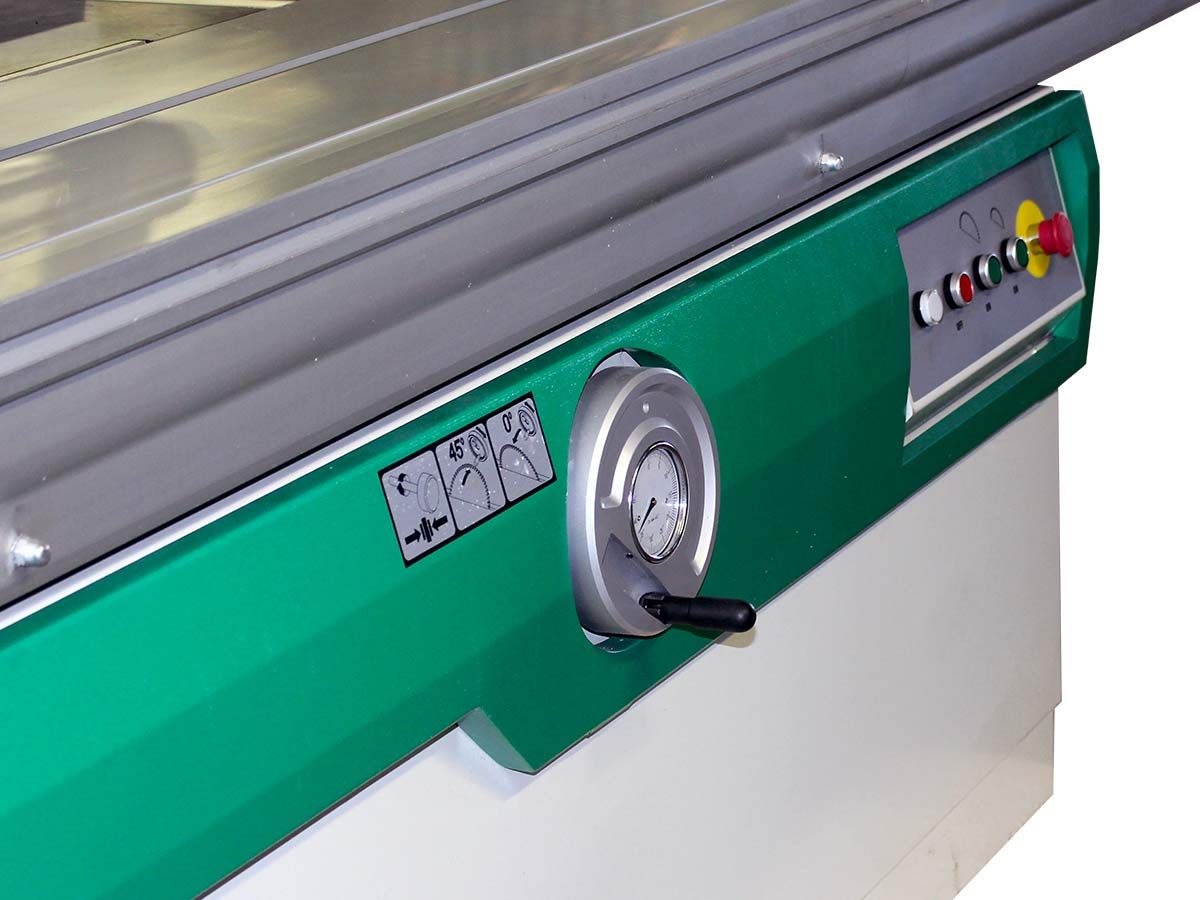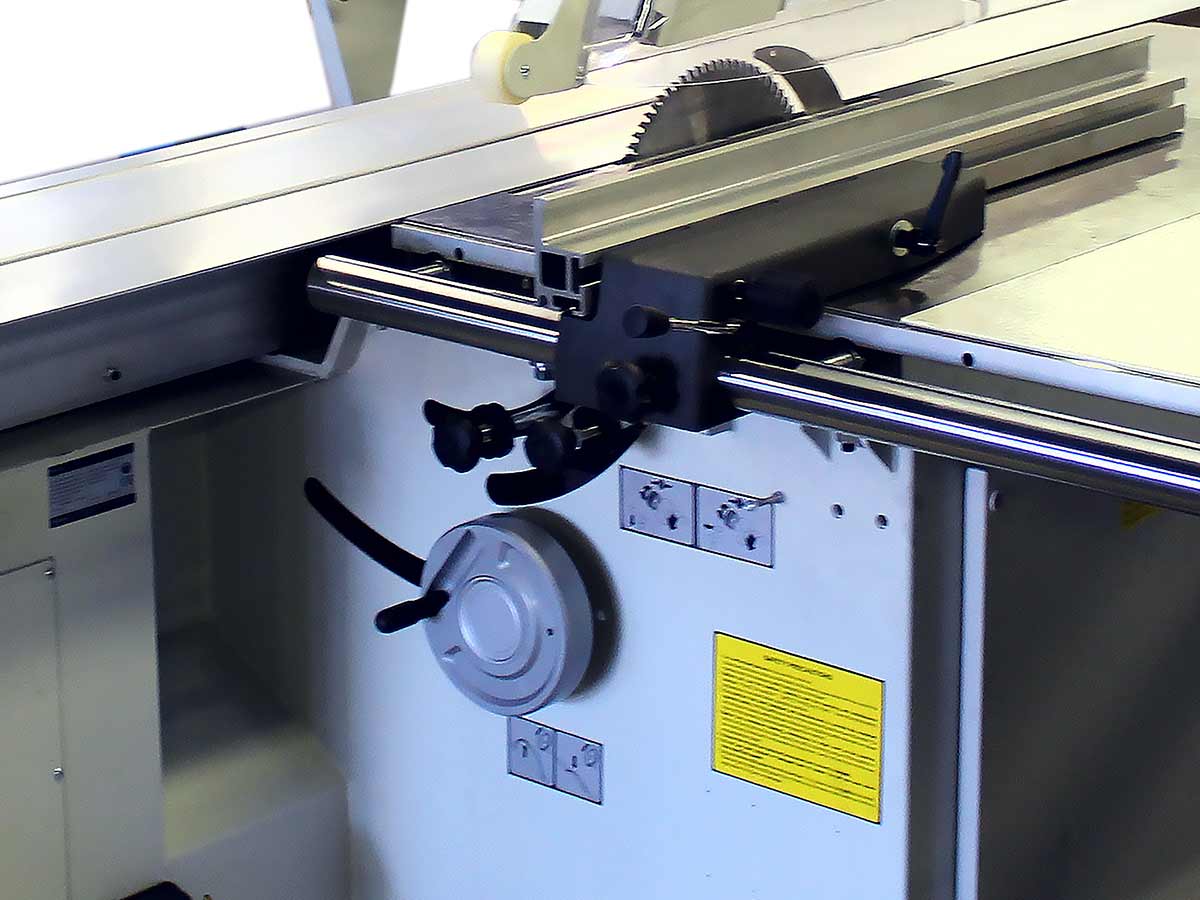 Shipping costs for Ireland: 435,00 € (VAT Included)
We ship worldwide, for any information concerning the shipping costs in your country (as well as for billing, merchandise returns or other) write us through this web page or if you prefer, call us directly to our phone numbers
Technical data

Sliding wagon dimensions
3200 x 360 mm
Tr>
Wagon race
3200 td> Tr>
Dimension sliding carriage to square
200 x 630 mm
Tr>
Table Size
800 x 530 mm
Tr>
Table extension to the right side
800 x 470 mm / 800 x 820 mm
Tr>
Max parallel guide capacity
900 mm / 1250 mm
Tr>
SAW GROUP
Tr>
Main blade diameter
315 mm
Tr>
Main blade speed
4000 rpm
Tr>
Main blade inclination
from 0 ° to 45 °
Tr>
Engraving blade diameter
120 mm
Tr>
Engraving blade speed
8000 rpm
Tr>
ENGINE
Tr>
voltage td>
Three-phase 400 V / 50 Hz
Tr>
Saw motor power
4.0 kW
Tr>
Engraver motor power
550 W
Tr>
Accessories Available for Optima Professional Squaring Machine 3200-315
Z20 / 120 engraver blade
Flat tooth (LFZ). Equipped with spacer rings. For cutting veneer and laminate on both sides, MDF and chipboard
(Cod: DMRI442)
Saw blade Z20/315 Ø 315 mm

Circular blade type Widia for wood with 315 mm diameter and 20 teeth
(Cod: DMACSC21)
Saw balde Z40/315 Ø 315 mm

Circular blade type Widia for wood with 315 mm diameter and 40 teeth
(Cod: DMACSC23)
Saw blade Z60/315 Ø 315 mm

Circular blade type Widia for wood with 315 mm diameter and 60 teeth
(Cod: DMACSC18)
Saw blade Z72/315 Ø 315 mm

Circular blade type Widia for wood with 315 mm diameter and 72 teeth
(Cod: DMACSC24)
115,00 € ( VAT included )
Dust collector for woodworking machines AS2
Dust collector for woodworking machines equipped with 4 sacks and powered by a motor 2.200 W
(Cod: DMAS002)
649,00 € ( VAT included )
SPECIAL SCORING BLADE
SPECIAL SCORING BLADE
(Cod: DMACTF329)
133,00 € ( VAT included )