COD: DMTO002R - EAN: 8056095441336
If you need more information on this product write us here (without any commitment) and specify your interest
Instead, use this link to request the new damatomacchine product catalog for free with all our machine tools
List price :2.137,00 € - PROMO: 1.690,00 € (VAT Included)
Product: Available - Product Condition: New
Shipping Times: 5 Working days
Terms of sale - Returns and Refunds Policy
DESCRIPTION
The Metal lathe Newton 20 is a precise machine ideal for every work.
It has a distance between centers of 560 mm and a maximum turning diameter of 210 mm. It is powered by a 750W single-phase motor.
The Metal lathe is supplied in a standard version with its base, a chuck with 3 clamps (three internal and three external), a fixed tailstock with conical connection, 2 lunettes and all the gears, its assembly keys.
Zoom Images
Shipping costs for Ireland: 177,00 € (VAT Included)
We ship worldwide, for any information concerning the shipping costs in your country (as well as for billing, merchandise returns or other) write us through this web page or if you prefer, call us directly to our phone numbers
Technical data

DIMENSION LATHE
Dimensions with stand
1100(L) x 500(W) x 1110(H) mm
Dimensions without stand
1070(L) x 500(W) x 410(H) mm
Net weight
130 Kg
METAL LATHE
Distance between center
560 mm
Chuck diameter
125 mm
Spindle bore taper
CM3
Center height
110 mm
Max swing over the bed
210 mm
Hole through spindle
20 mm
Metric threads
N°17 (0,05 mm to 3 mm)
Inch threads
n 17 (8 to 48)
Longitudinal travel
560 mm
Cross feed
120 mm
Carriage tilt
45°
Tail stock taper
CM2
Spindle speed
6 speed - 170 to 2000 rpm
Type chuck
3 jaw selfcentering
MOTOR
Powerfull
750 W - 50 Hz
Voltage
1 Phase (220 V)
Frequency
50 Hz
Accessories Available for Bench lathe Newton 20R
Face plate for metal lathe Ø 190 mm

Face plate for metal lathe Ø 190 mm
(Cod: DMRI842)
Braised tool kit for working the iron 8 mm

With 9 brazed tools size 8x8 mm, ideal for iron working
(Cod: DMACTF148)
Live Center Morse Taper MT2 for bench lathe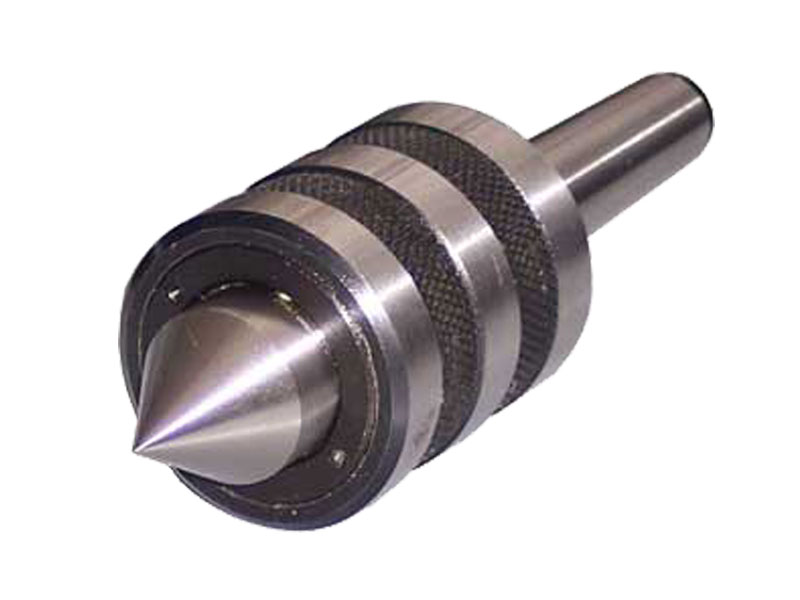 Rotary tailstock for lathe with MT2 type connection
(Cod: DMACTF02)
Tailstock chuck taper MT2

Tailstock chuck taper MT2
(Cod: DMACTF186)
Live center chuck - Taper CM2

Live center chuck - Taper CM2
(Cod: DMACTF42)
5 point metal turning set 12 mm with interchangeable plates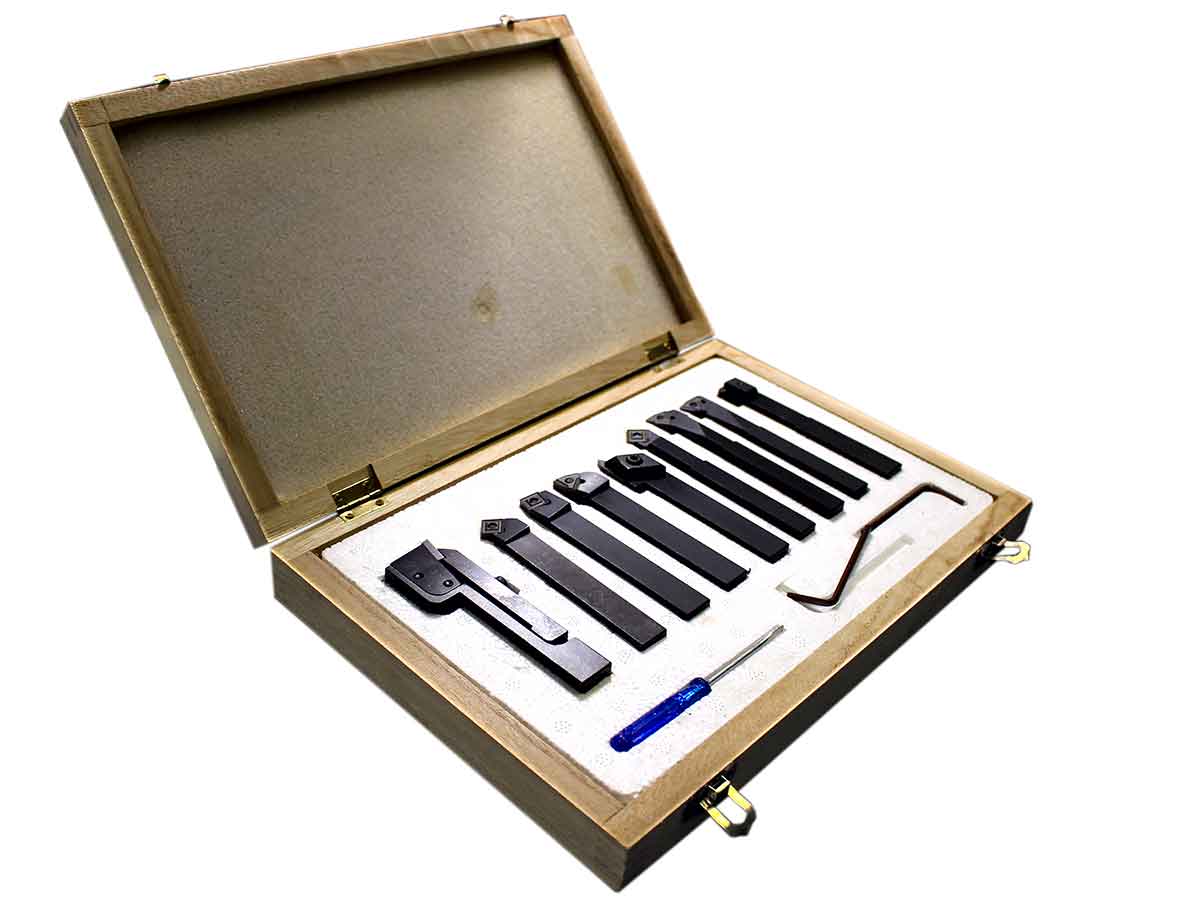 ideal for iron working 12x12 mm, and interchangeable plates, ideal for iron working
(Cod: DMAC620)
150,00 € ( VAT included )
Quick change turret model T00A (based on lathe compatibility)
Quick change turret model T00A (based on lathe compatibility)
(Cod: DMACT01)
328,00 € ( VAT included )
4 clamps independent chuck for lathe Ø 100 mm

4 clamps independent chuck for lathe Ø 100 mm
(Cod: DMACTF38)
143,00 € ( VAT included )
Quick-change turret square base quadra A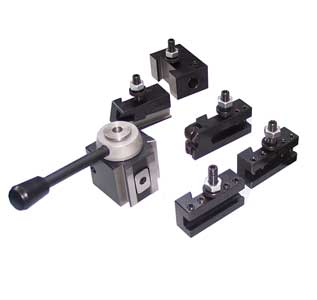 Quick-change turret square base quadra A
(Cod: DMACT02)
249,00 € ( VAT included )
Rapid Quick Change Tool Post ( Italy Style) Model M (based on lathe compatibility)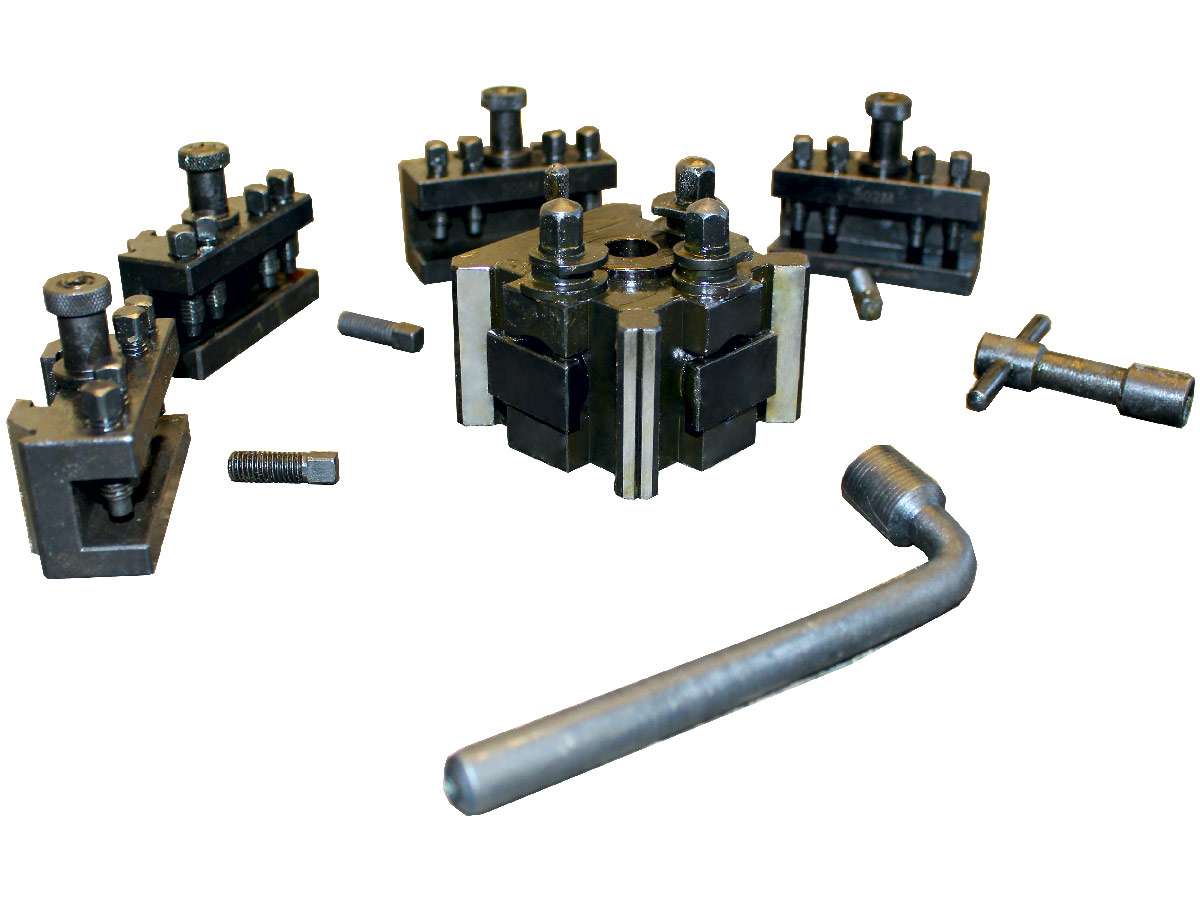 Rapid Quick Change Tool Post ( Italy Style) Model M (based on lathe compatibility)
(Cod: DMACTF1002)
379,00 € ( VAT included )